Welcome to Bridle Bit Ranch!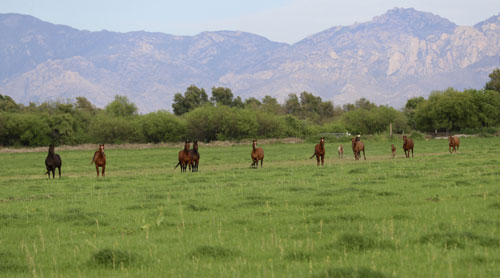 We are a traditional mother cow-calf operation located in Marana, Arizona. Marana is in South-central Arizona, northwest of Tucson and 90 minutes south of Phoenix. We also raise Quarter Horses from Foundation bloodlines which include Leo, King, Hancock, Skipper W and Old Sorrel. Our horses have good minds, excellent bone and conformation. Our goal is to raise Quarter Horses that can perform all kinds of tasks on the ranch as well as in competition. We can talk a lot about our horses but in the end our horses sell themselves.
Oh, by the way, did we mention color? ...as Larry Holder would say, "Uncommon Cowponies".