Oh The Places You'll Go
Check out where Bridle Bit Horses are now!
TESTIMONIALS
A few weeks ago we purchased Arizona Sol Rose, a 2018 QH mare.
Brittany was very friendly and happy to answer every question I had and was very responsive. Their foreman Coy was also very friendly and polite and happy to help us to pick a horse. What really convinced me was their honesty about the horses. They made sure to tell me everything about their character and personality, showed me both Arizona Sol Roses dam and sire and it was just an all around positive experience.
I couldn't be happier with my very smart, friendly and athletic filly and I recommend the Bridle Bit Ranch to anybody who is looking for well bred, good minded and easy to train horses.
Luisa Freudenberg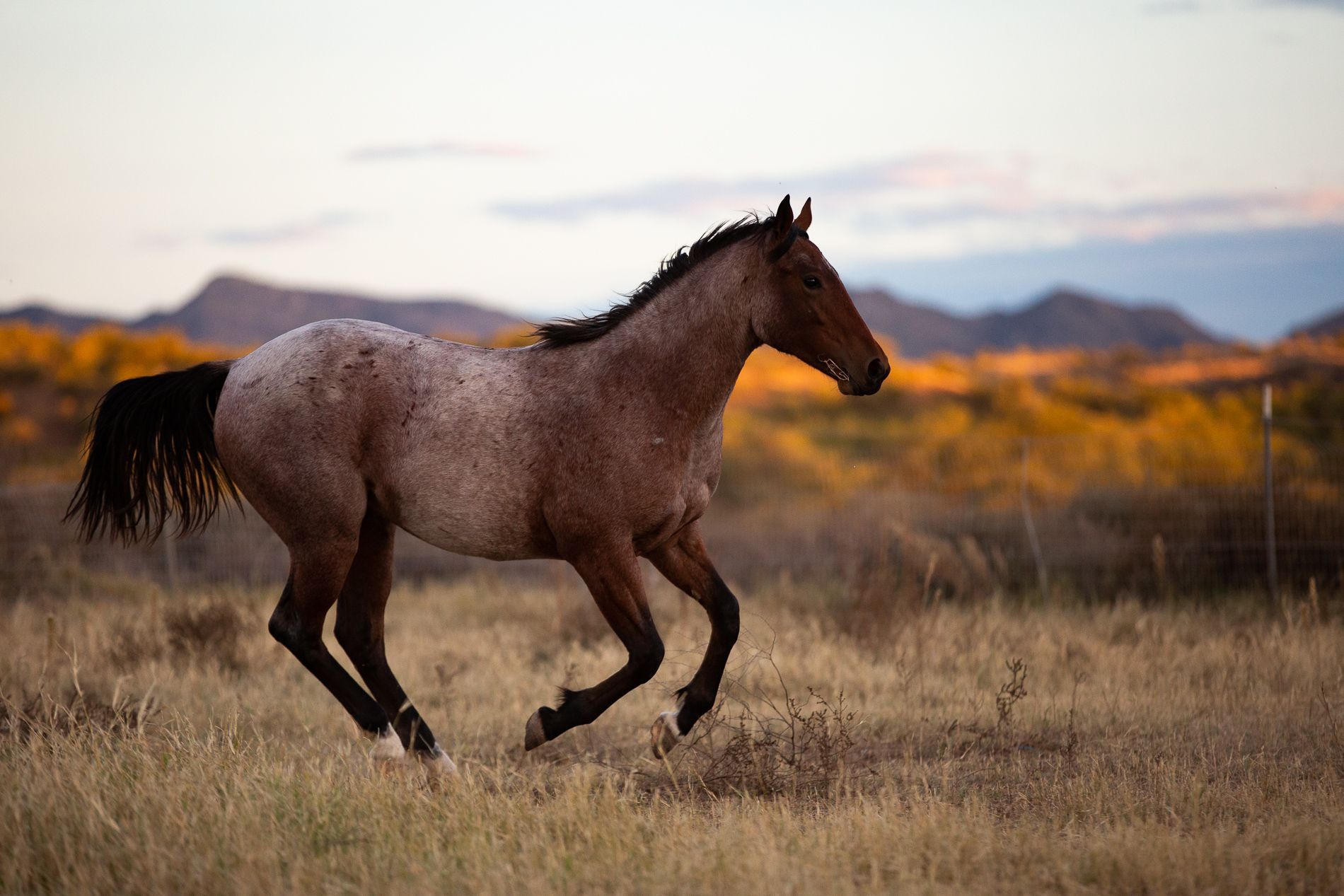 ---
A BIG Thank you to Bridle Bit Ranch! First Brittany was wonderful! She responded to all of our calls and if she didn't have an answer she would call us right back with an answer. I grew up on my Grandfathers ranch just out of Coolidge and was exposed to horses. I never had trained one or broke one because, he made sure he did so, I had a great horse. So, 40 years later I decided after moving back to Coolidge, that is was my time to have my own horse. Poor Brittany, I had a lot of questions and still had some after purchasing my girl "Whisper". When we first went to the ranch everyone was so kind and they let us take our time with picking my life long friend. Tom was very straight forward and honest, my husband and I felt so comfortable working with him. He told us good and bad (if any) on each horse. We got to spend some time with Royal Six Sol now known as "Whisper" and she was wonderful. I had our teenage kids with us and one moment that stood out to us all was meeting " Coy " the Foreman. When he came to introduce himself he went to shake my hand and removed his hat. To some that is normal but, to some city kids it stood out. To witness a true gentleman and the respect he had for others truly stood out so much, it was a topic of conversation on the way home. When we finally decided on Whisper and making arrangements to get her to us, it just felt right. Coy and his family brought Whisper to us on Labor Day weekend. During his time at our house, he gave us advice and answered a lot of questions. I couldn't thank you more Coy for your time and making sure all was good before you left. We hope to see you at the Rodeo in Coolidge this winter. I can honestly say with out question this is my best experience purchasing ANYTHING! I would (without hesitation) recommend "Bridle Bit Ranch" to anyone looking to purchase healthy, strong, good demeanor and beautiful horse to anyone. We are looking to add property to our current home and if it all works out, I will be back to purchase another life long friend. Thank you Brittany, Tom and Coy you made my experience memorable for sure!
Tammy Trout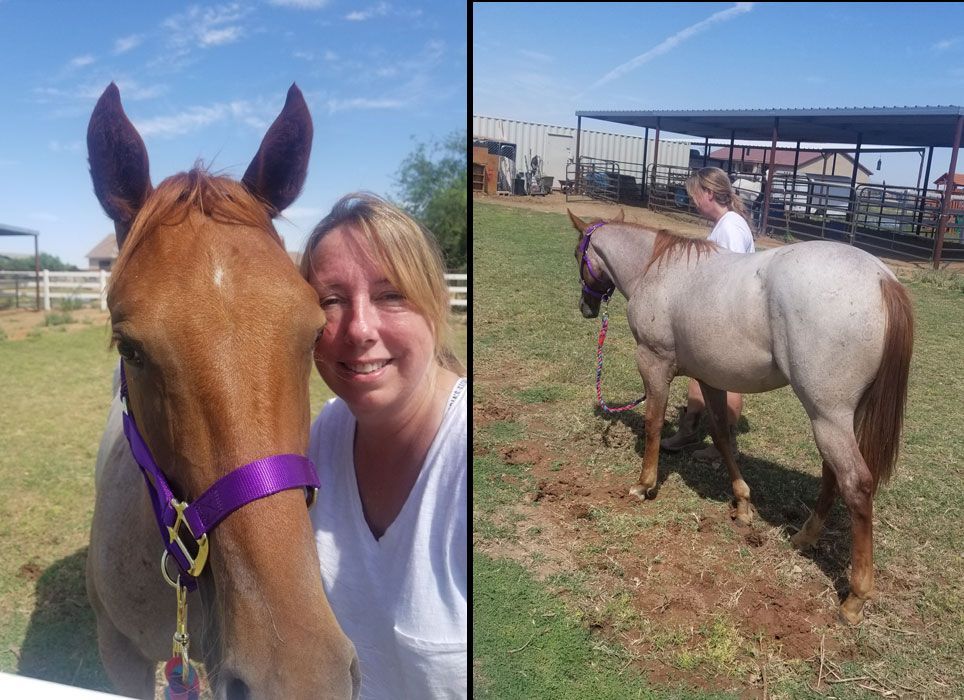 ---
I can't say enough great things about Bridle Bit Ranch! Having been in the horse business for over 40 years, I can't remember having a more pleasant and honest horse transaction. I originally responded to an ad on Dreamhorse that had a very well-done video which I think represented the gelding very well. From the outset, Brittany was friendly and extremely responsive to my inquiry, sending me additional information and videos regarding the gelding that was posted for sale. She went out of her way to meet my needs and set up a showing. Throughout the entire process, and even afterwards, Brittany was friendly and open to answering my questions and texts.
Once at the Ranch, Coy, the foreman, and his family were equally as friendly, open, and accommodating, as was Tom the owner of the Ranch. There were no high-pressure sales tactics or embellishing of what Knob is as a horse. What impressed me the most was how honest and friendly everyone at Bridle Bit Ranch is and how much they care about their horses. Overall, the experience was very pleasant, easy, and enjoyable.
I think want truly sold me on Bridle Bit Ranch was what happened next. During the week between me buying Knob and picking him up, my gelding that I had for 19 years passed away unexpectedly. I asked Brittany if she had another horse like Knob for sale and she and Tom agreed to have me try Blue, a horse that had been in their family for years. I rode him and really liked him. He fit me perfectly! He turned out to be just want I needed. I can't express my gratitude enough to Bridle Bit Ranch for such a nice horse after losing my gelding.
I am so very happy with the two gelding that I purchased from Bridle Bit Ranch! They are both sweet, healthy, and nice riding geldings with exceptional minds! They are exactly what I was looking for in nice, calm, broke horses. I will not hesitate to come back for more horses in the future; the yearlings are exceptional! I highly recommend Bridle Bit Ranch to anyone looking for a nice, quality Quarter Horse.
Sarah Lind
Tucson, AZ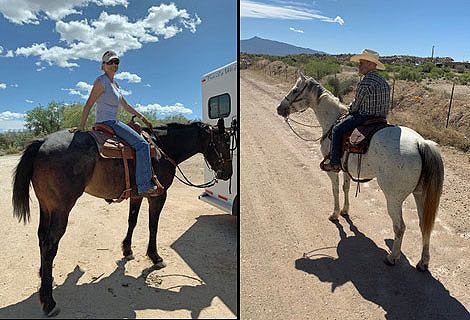 ---
Want to give a big shout out to everyone at Bridle Bit Ranch. I originally responded to an ad for a horse for sale, but the horse had just sold. Brittany took the time to ask what I was looking for, and suggested another horse that was at the ranch. The horse they matched me with turned out to be perfect for what I wanted.
Everyone was very accommodating, allowing me to try the horse out on a Sunday morning, rode with me while I "test drove" him, allowed me to try him working some cattle, and answering all of my questions.
During the time between when I test rode him, and picked him up a week later….they were always very willing to answer additional questions that I had. Even made of video of him doing/accepting things I asked about. They were very straight forward through the entire deal.
I am very happy with the horse I bought….and everyone at Bridle Bit Ranch was open, friendly, and made the whole experience very easy. I would definitely check with them again if/when I am in the market for another horse. I would recommend that anyone looking for a horse check with them first.
And….if you are in the market for a weanling/yearling…..definitely check out their babies!! Absolutely some of the best Quarter Horse babies I have seen in a long time!
Karin Berndt
Queen Creek, AZ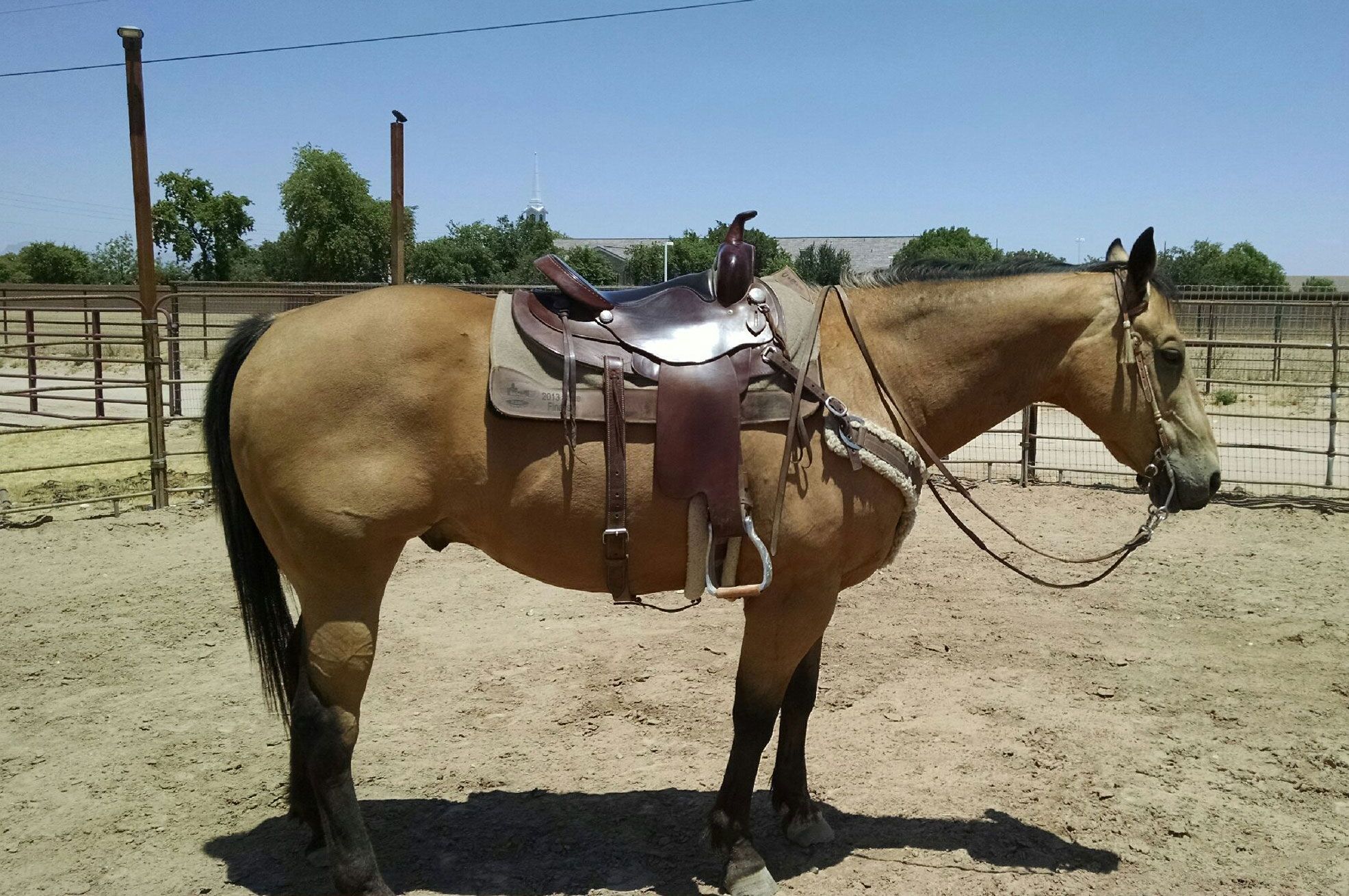 ---